All our preparations are manufactured according to the highest standards.
In addition to national provisions, these also include internationally applicable standards such as the Good Manufacturing Practice (GMP) under whose terms the preparations of the supplementary range are also produced.
Our own production equipment allows us to personally monitor each stage of the manufacturing process up to and including packing and to find the packaging solution provides the best protection for the valuable contents during the entire storage period.
Our contract work covers the following areas:
Manufacture of hard and soft capsules
Manufacture of powdery products
Blister packs and packaging of capsules
Packaging of powder in containers
Premises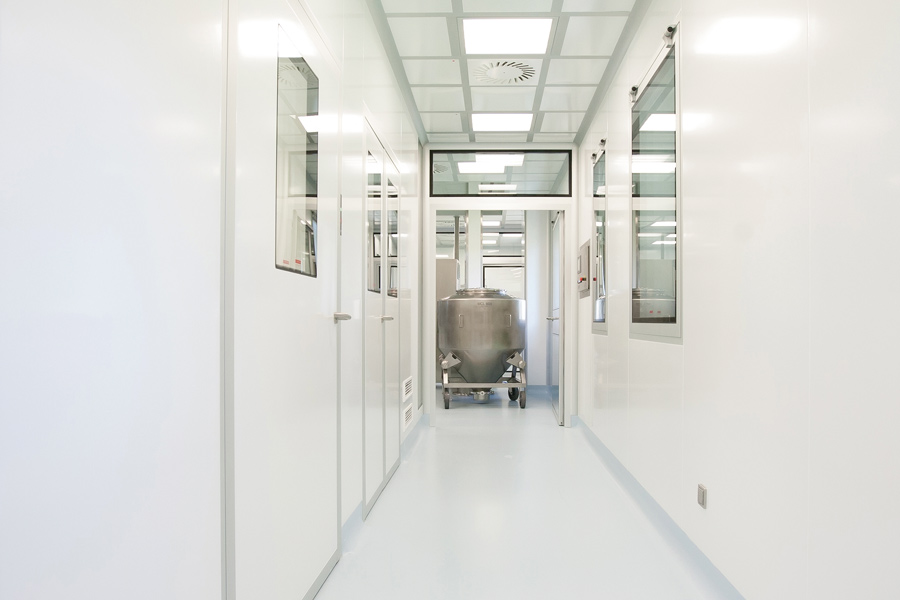 GMP-compliant premises Modern GMP-compliant premises with clean room classes C and D provide the optimum conditions to process even sensitive substances. A specially equipped central air conditioning system is able to reduce the relative air humidity by up to 35%.


Overview
GMP-compliant premises
Equipped with a central ventilation system with 25x air exchange/hour and particle separation of more than 99.995 % using a 3-stage filtration process and final stage H14 filters
Weighing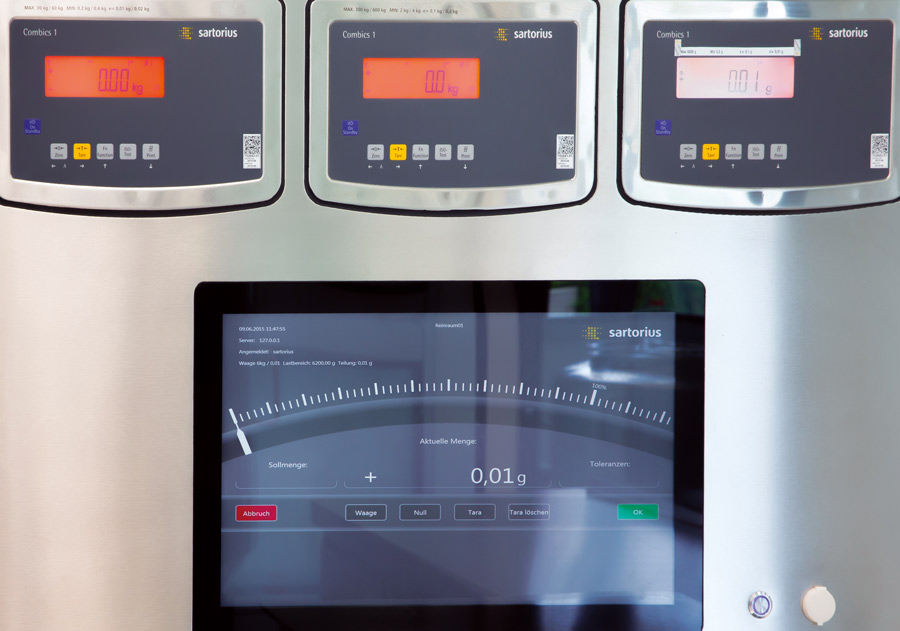 Weighing The original sample weight is taken on three sets of calibrated scales which are aligned with one another and are connected together using formulation software. The software-based application leads the operator through the entire weighing process and, with its systemic monitoring, guarantees a uniform and reproducible batch quality and application security.
Mixing and sifting process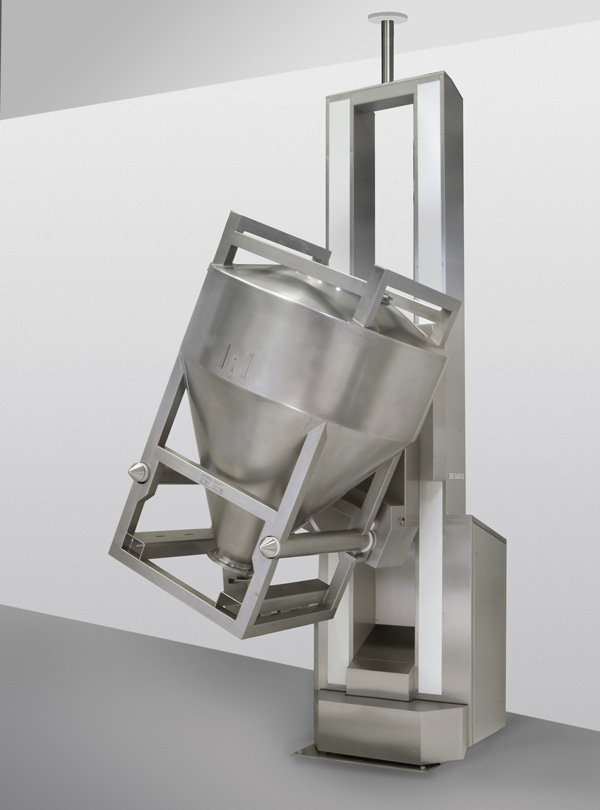 Container mixing system A closed container mixing system is used which has been specially developed for the homogeneous mixing of pharmaceutical solid materials with a density of between 0.2 and 1.2 kg/dm3.
Mixing of up to 800 l is carried out in rotating containers in which patented mixing paddles are integrated. This results in counterflows in the powder movements in the containers allowing for optimum blending. They nevertheless offer minimal mechanical contact and therefore provide a particularly careful mixing of the raw ingredients with low mixing speeds of maximum 6 revolutions/min.
The closed system prevents contamination of the product during the process. This containment management is consistently continued after the mixing process is finished in which the mixing container is directly lifted by an integrated lifting function over the filling machine so that the mixed product is unloaded directly into the product tank of the next machine. This precludes separations or contaminations.
In case of agglomerations or variable particle sizes, a GMP-compliant sifting machine is at hand to enable a careful and reproducible throughput of filling materials and even milling of various particle sizes. The process is temperature controlled such that the corresponding requirements can be exactly adhered top and documented for sensitive active ingredients.
Capsule filling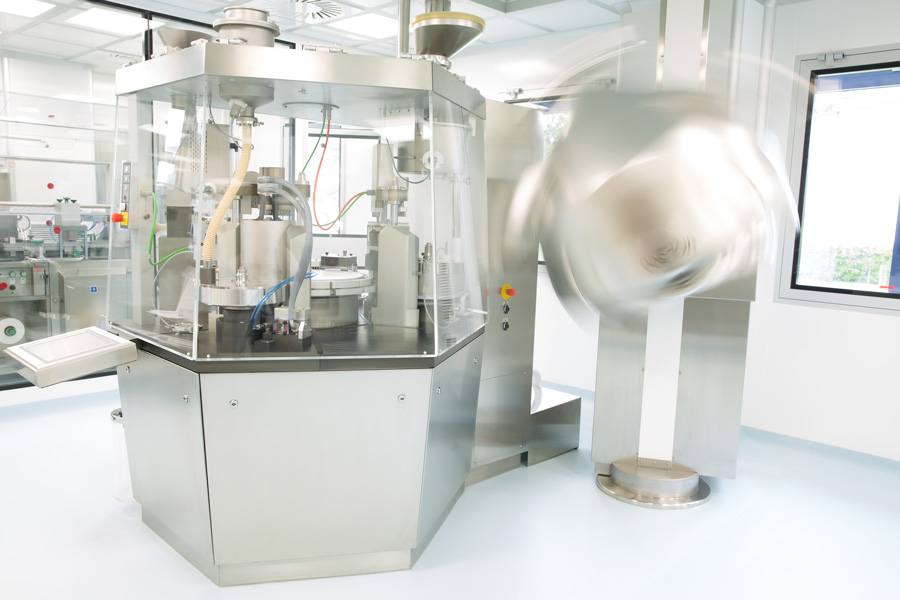 Capsule filling machine The capsule production takes place with a PC controlled, high-end capsule filling machine which has a capacity of up to 80,000 capsules/h. A special feature of the machine is in the combination of a tried and tested capsule filling technology with an innovative construction which enables particularly efficient filling of hard capsules.
Dosage station for pellets and powderA second independent dosage station is available for pellets and granulates. This enables two different, non-homogeneous mixable filling materials, such as pellets and powder, to be combined with one another in a capsule in combination with the powder group.
100% weight control
The filling is linked to 100% weighing, which precisely monitors each individual capsule to the nearest milligram with regard to its filling and, in case of a discrepancy, removes it from the production process.
This results in continuous feedback of the individual weights to the automatically operated capsule filling station to enable a constant adjustment of the parameters. This leads to extremely constant weight and minimal rejects.
In addition, maximum process security is guaranteed at the highest level of pharmaceutical and technical expertise.
Blister packaging
A continuously running blister machine is used, which is able to process all standard composite films. The production process fulfils current GMP requirements in which the mechanical machine part is strictly separated from the flow of product.
A platen sealing provides a comparably minimal temperature effect such that sensitive products are preserved.
An integrated colour camera system continuously monitors the product flow so that faulty capsules or blisters are automatically removed.
Final packaging
A carton machine is available as secondary packaging, which packs the blister packs into folded boxes with information leaflets. The format ranges from one to 18 blister packs per box. In addition to the completeness of the number of blister packs, checks are also made for the presence of information leaflets and all standard products coding. Transferring the blister packs into the cartoning machine is carefully carried out by robot.