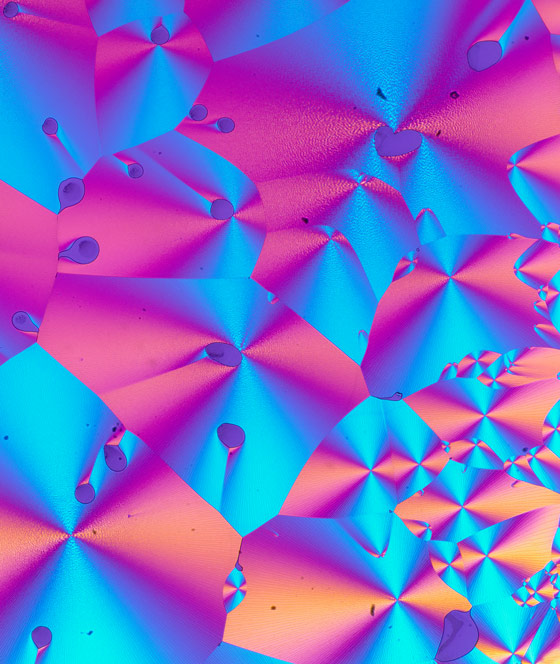 Micrographic image of biotin crystalsBiotin, sometimes known as vitamin H, is a cyclical, sulphurous derivative of urea. The natural substance belongs to the group of water-soluble B vitamins and is contained within many foods, if usually in minimal concentrations. Good sources of biotin are offal, eggs, soy beans and oats. Biotin is usually present in a protein-bound form in foods of animal origin.
Functions of biotin
In the human metabolism, biotin acts as a coenzyme. In this way, it contributes towards a normal metabolism of the macronutrients, i.e. the carbohydrates, fats and proteins and thus to a normal energy metabolism. Specific functions of biotin cover:
hair, skin and mucous membranes. Biotin contributes towards the maintenance of normal skin and mucous membranes as well as normal hair. It is therefore also referred to as an "skin vitamin".
Nervous system. Because of its significance for the nervous system, biotin is one of the "neurotropic" vitamins and contributes towards the normal function of the nervous system and towards reduction in tiredness and fatigue.
Useful information.
Biotin is comparably stable in the face of heat and oxygen but is destroyed when exposed to UV light. Losses of up to

30 %

are to be expected in the storing and preparation of food.

© Intercell Pharma GmbH